One of my projects is collect information about CMF design experience because during my career I realised how difficult is to find information regarding this role.
I hope that the testimonials collected help young students, Companies and Human resources to understand better what exactly mean to be CMF designer.

Without further ado, let me introduce you Jeff Andrew Sihombing: Industrial designer and CMF designer
Who are you?
I'm an Indonesian industrial designer specialising in CMF for consumer electronics such as laptop, tablet, and smartphone. I'm also a dog lover, a runner, an illustrator, and a follower of Christ.
What did you study to undertake this profession?
In the year 2000, I studied product design at Universitas Trisakti in Jakarta, Indonesia. Most of my fellow CMF designers came from the same major as well because there was no CMF major existed back then. In the year 2008, I moved to Singapore and worked in a design consultancy firm for SonyEricsson. That was the first time I was introduced and worked as a CMF designer.
What is for you a CMF Industrial Designer and what inspired you to become a CMF? Would you describe your work?
A CMF designer who works in consumer electronic products is someone who is responsible for creating a coherent plan to innovate using colour, material, and finishes to create a product that is desirable, relevant, and aligns with the brand/company strategy. Working in consumer electronics also means you have to deal with lots of technical constraints and manufacturing consideration. To me, it's like the intersection of art, science, and technology, which all are my favourite subjects hence inspire me to specialise in this field.
Can you tell me what are of CMF design do you specialise in?
I'm currently focusing more on the material side, and less on the colour and finishes. To be more specific, I specialise on glasses and metal substrates for smartphone devices.
Images by courtesy of Jeff Andrew Sihombing
Being a CMF designer involves a great responsibility within a company. But it is still unclear how this figure during the design of a product. Tell us how you get involved.
The role and job descriptions of a CMF designer may vary from one company to another. If the company has relatively small number of CMF designers, they will need to be involved in practically every product development stages. To name a few: creating CMF proposals, preparing CMF specifications and artworks, communicate with project managers, engineers, and marketing team, coordinate with suppliers and factory people, conduct on-site colour match process, supervise mockup making, limit samples assessment, etc. They are also responsible for managing the CMF library, and creating short and long term CMF strategy plan to differentiate each product category and tiering system.
When the company has more CMF designers, the work scope can be more diverse; some designers may focus on specific tasks such as creating new pattern and texture, material innovation, CMF trend forecast, and other areas of concentration.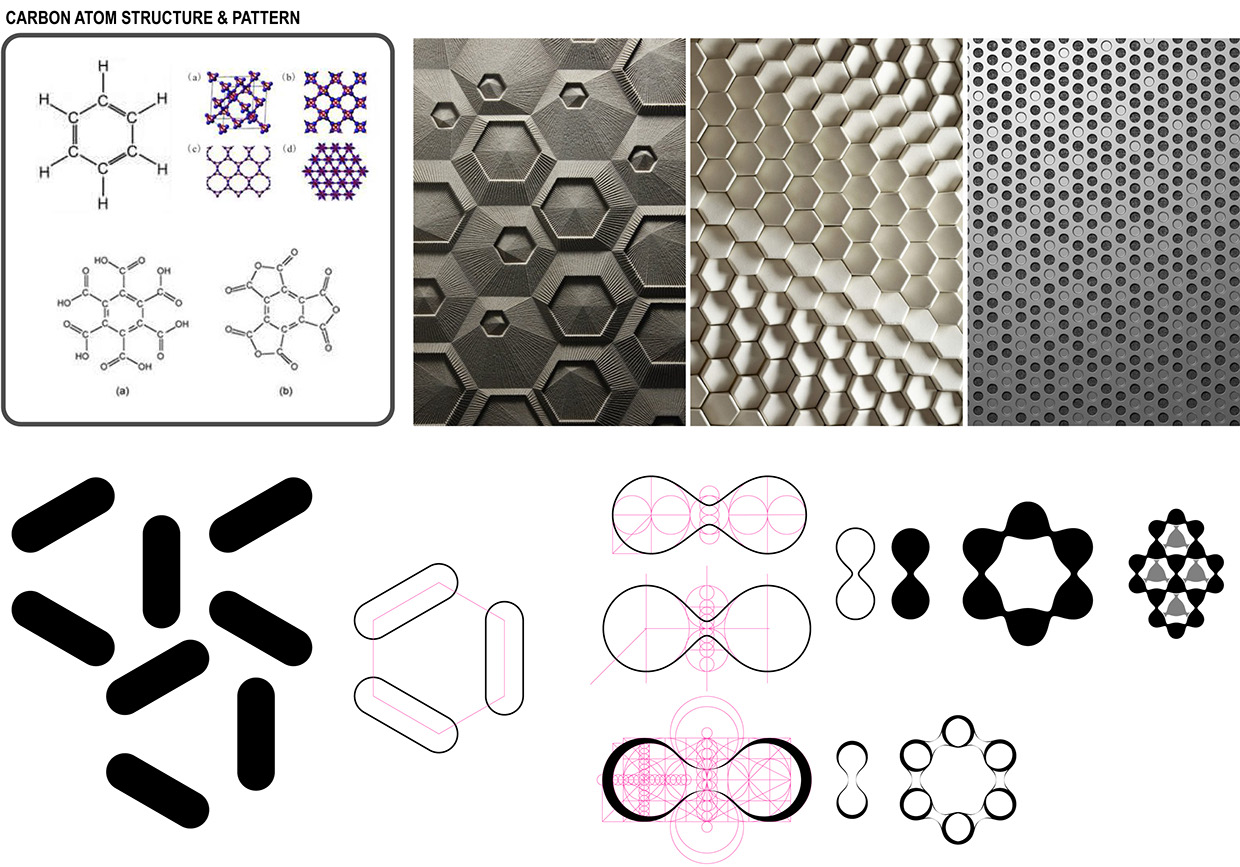 Images by courtesy of Jeff Andrew Sihombing
A CMF designer must be up to date on trends. How do you collect information to inspire the design of a new product?
I collect inspirations from various sources, online (i.e., newsfeed, blog, TED Talks, forum) and offline (i.e., magazine, book, exhibition, travelling). When looking for insights, I look both from direct topics (i.e., design, architecture, fashion, consumer electronic, and technology) and indirect topics (i.e., politic, economy, social, environment, and law).
I also have an online 'mood boards' in Pinterest and update them regularly. It is super handy and practical when I need to look for a quick reference for inspirations.
Last but not least, it's critical to meet real people in the industry and communicate with them. I do this once in a while with my suppliers exchanging ideas and point of views while sipping cups of coffee together. This way we both learn from each other and build mutual trust to each other. They get to understand the designer's aspirations and point of view, and we get to learn about the latest development in manufacturing technology.
Images by courtesy of Jeff Andrew Sihombing
What is your best project you have worked and why?
The YotaPhone 2. And I'm not talking about the product itself (although it is an impressive dual-capacitive display smartphone), but it's more about the experience-rich process. It is so far the most exciting project I have worked on because I got to learn so many things from this single project.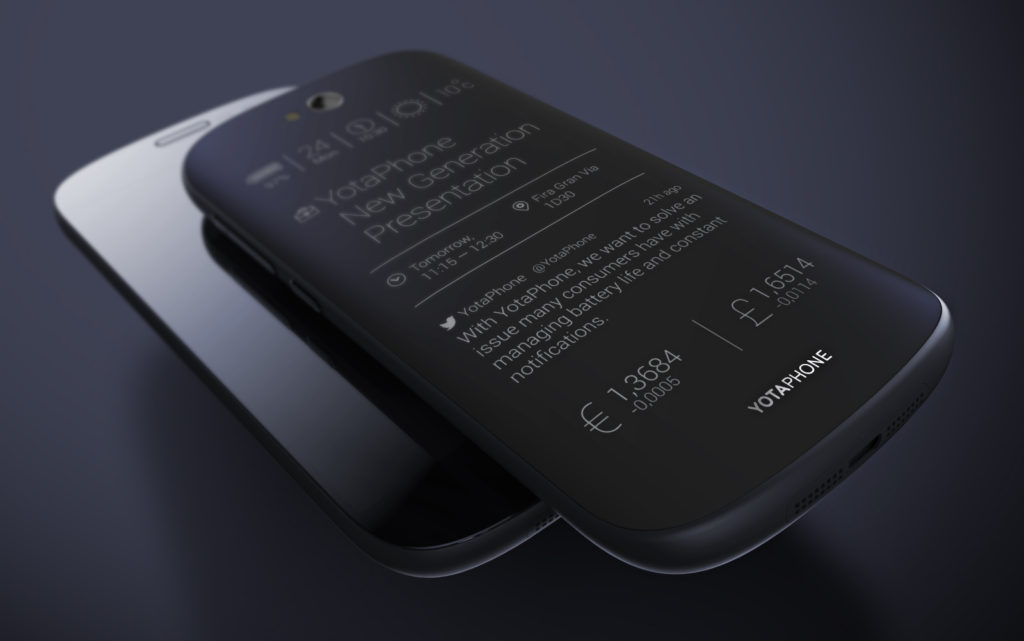 Images by courtesy of Jeff Andrew Sihombing
I was hired as a consultant in Feb 2014 and flew from Beijing to Singapore to be in charge the full scope of the CMF aspects of YotaPhone 2. I was the sole CMF designer for this project, which means I had to manage everything from the handset device to the accessories such as the charger adapter unit and its micro-USB cable, the SIM-card ejector pin, and the earphone unit. To make things even more challenging, each of these items needs to be done in three versions: dark gray, light gray, and white.
And as with anything CMF, everything should be consistent. I got the chance to handle different kinds of materials, from curved (3D) ion-exchange glass, Glass-fiber Reinforced Plastic, polycarbonate, elastomers, stainless steel, and at one point, industrial ceramic. My project managing skills got boosted significantly as I needed to correspond and coordinate with multiple suppliers from different locations, creating samples of each part from each item in several shades, and then distributing them to the team in Singapore, Russia, and Finland (keep in mind they all have time difference) before we can make further decision.
Images by courtesy of Jeff Andrew Sihombing
But the most challenging and time-consuming part of this project was to match the rear cover glass colour with the colour of the Electronic Paper Display (EPD) unit. The objective was to match the colour from the two parts and create a borderless illusion. It's easier said than done. I took over eight months, travelling almost on a weekly basis to three cities in two countries to work with manufacturers and suppliers, countless of trials and experiments before we finally got the result that we want. The result was a display which blends seamlessly with the matte finish curved glass that creates a unified look and feels to the user experience.
What is the most unusual place that you have visited and what do you learned for your job?
The clean room. Whenever I get the chance to visit these facilities they always remind me of a nuclear plant because we're required to wear a special anti-static suit, gloves and shoes, go into the blower room with a sticky floor to remove any dust particles. It makes me feel as if we were building a rocket nuke or something, while it's actually just a room to process some electronic parts such as camera lenses, decal stickers, or glass covers. It helps me to appreciate every part of a product considering all the effort, thought, and energy has been put to create each detail.
What difficulties can meet a designer working CMF? Do you remember a particular experience?
Every role has its challenges and difficulties, but when it comes to CMF, one of the most common and recurring problem is whenever we sit together in a meeting to decide which colour should we choose. Colours are, most of the time, very subjective and closely related to individual's cultural background. So communication skill is vital for a CMF designer to be able to articulate the design intentions eloquently to the team using carefully chosen keywords and mood boards to ensure that everyone is on the same page and has the same understanding.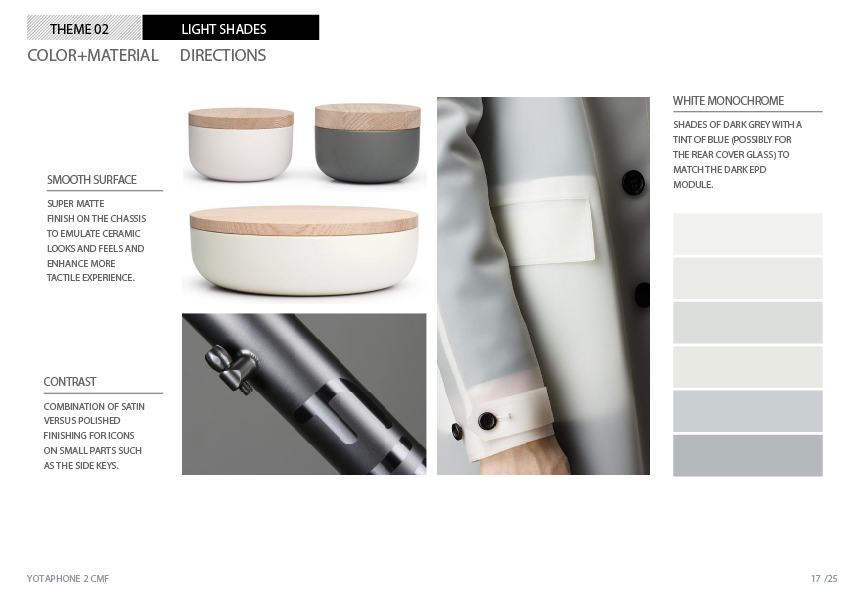 Images by courtesy of Jeff Andrew Sihombing
How do you look into the future with your job?
In the future, the work of a CMF designer is expected to be even more demanding and more responsible. Consumers want better quality, reasonable price, and they want to have a guilt-free consumption. We need to ensure that our creation has a positive impact on the society and environment. Not only the materials should be sustainable and aesthetically pleasing, but we also need to be aware of the ethical aspect of the source of where it's coming from. Designers need to trace whether the wood on the furniture was grown from a certified supply chain or track any down used in the jacket back to birds that have not been force-fed or live-plucked.
What is your opinion on the future of CMF design in electronic devices ie what is the change?
With the rise of the Internet of Things and wearable devices are steadily shifting from early adopters to mainstreams, CMF in consumer electronics will have more opportunities to put their hands on. The boundaries between industries are blurring as we now see that fashion brands are already tapping into the fitness tracker, smart watches, and jewellery, and there's even smart fabric as well. In term of form and shape, almost every consumer electronic is adopting minimalism and essentialism style, which means less (or the absence of) decoration, focusing on the pureness of its form and shape, and exposing more on the material quality and finish. It's going to be a busy time for both CMF and industrial designers.
What is your opinion on the changes in the global market?
During the industrial revolution, a group of people initiated the Art and Crafts movement that was against the idea of uniformity of things associated with machinery and factory production. They insist on traditional craftsmanship to create unique products that were unachievable using the technology in that time. Now we're at the beginning of the "Industry 4.0" era where cyber-physical systems can make decisions on their own and perform tasks as autonomously as possible. Combine that with the additive manufacturing technology, such as the 3D printer, that is capable of producing unique and custom products that enable consumers to have more freedom and flexibility in expressing their individual taste and style. Custom design and personalisation will become the norm in very near future; more people will tap into their self-actualization level and start creating their own products, embracing both creativity and individuality.
What suggestion would you give to those who would like to pursue your career?
When I first took the CMF role, I had no idea what it was all about. What I remember was that I'm curious about colours and materials, and wanted to learn how to apply them meaningfully, correctly and strategically on my designs. So, I'd say being passionate, staying hungry and foolish is what you need in everything you do, and be generous in sharing your knowledge with the people around you.I believe you learn more when you share more to other people.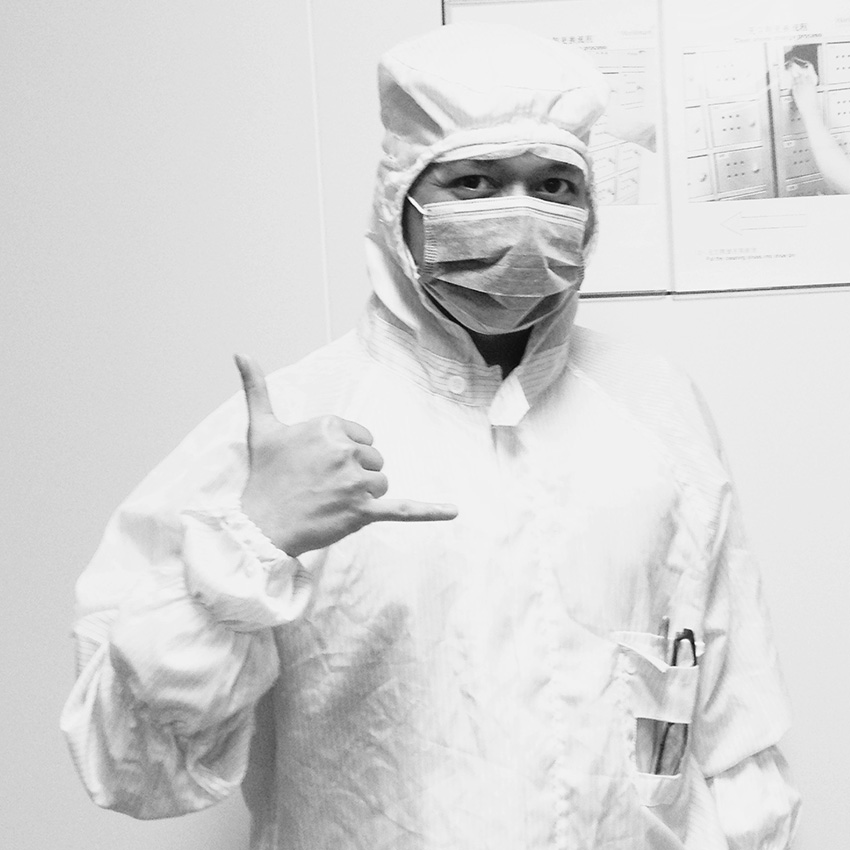 Images by courtesy of Jeff Andrew Sihombing